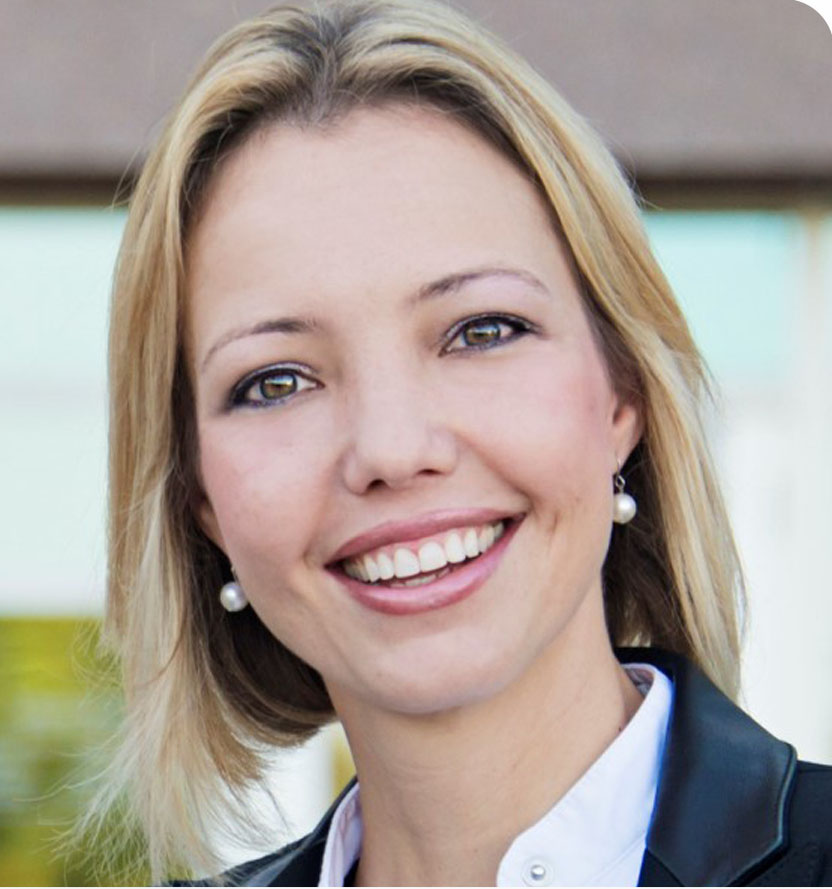 Cheryl-Dene Spring is a Supreme Court Certified Civil mediator and primarily represents businesses and individuals in their real estate and business needs. Ms. Spring is the founder and managing partner of Sobi Law Group, PLLC, Sobi Capital, LLC and Sobi Title & Escrow, LLC providing real estate closing services and mediation throughout the State of Florida. Ms. Spring has more than 15 years of combined experience as an Attorney, Real Estate Broker and Real Estate Paralegal.
Ms. Spring brings to the table her decade experience as a litigator where she represented clients in civil, municipal, real estate, and commercial litigation lawsuits, as well as city administrative hearings. Prior to entering private practice, Ms. Spring also interned for the City of Fort Lauderdale as assistant City Attorney.
Ms. Spring assists in all aspects of real estate acquisitions and the procurement of commercial and residential properties, land, including but not limited to contract negotiations, escrow disputes, closings, title services and mediation. She facilitates her clients with association approvals, association incorporation, easement negotiations and drafting, survey analysis, inspections, and tax appeals. She represents investors purchasing housing to convert to affordable housing, multi-family, or rental units. Ms. Spring assists in all aspects of the purchase, including assistance with changes of "use", zoning, and municipal code enforcements regulations. She drafts all transactional documents and setup of landlord/tenant relationship and procedures. She is attorney-affiliated counsel to ARAG, Legal Shield and Metlife, providing services to their members in the areas of landlord/tenant, real estate contract disputes, mediation and acquisitions.
Ms. Spring represents both business and individuals in code enforcement hearings, mitigation requests, appeals, and reduction hearings. She also provides tailored drafting and review of land contracts, commercial leases, residential leases, construction contracts, business agreements, nonprofit organizational documents, corporation formation, trusts, title examination and review, service contracts and real estate related contracts.
Characteristics of her practice are a high level of individual client attention and communication, and the highest standard of professionalism and competence.

Nova Southeastern University Shepard Broad Law Center, Ft. Lauderdale, FL Juris Doctor, December 2009
Nova Southeastern University, Ft. Lauderdale, FL Bachelor Of Science, Paralegal Studies, May 2006
Real Estate Closings (Commercial, Residential & Land), Title Examination, Municipal Law, Transactional law (Business & Real Estate), Administrative Law, Mediation.
Attorney Special Magistrate for the Department of Revenue 2020 
Broward College, Fort Lauderdale, FL
Professor Of Real Estate Law, Business Law, Office Management, Ethics
Broward College, Fort Lauderdale, FL
Advisory Board Member
Attorney's Title Insurance Fund, FL
Member
Project Change, Davie, FL
Founder, President
Florida Real Estate Broker, FL
Florida Real Estate Broker, Florida Business Broker
Supreme Court Certified Civil Mediator, FL
Certified Civil Mediator