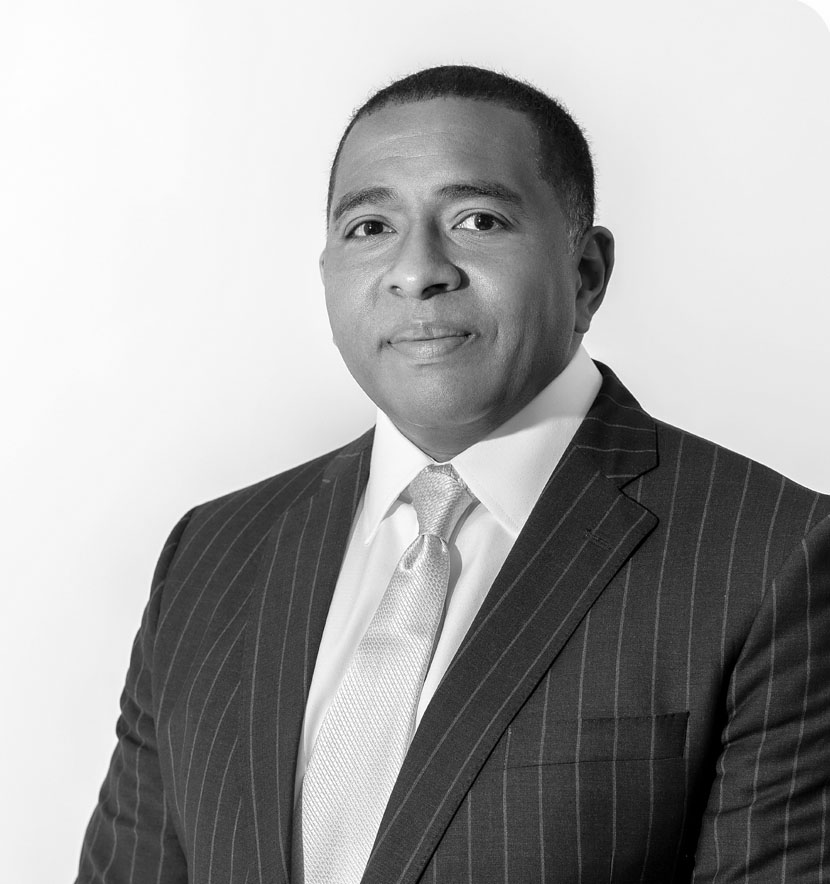 Michael Garcia is an experienced litigator that represents a diverse list of businesses and individual clients in various industries such as Construction, Health Care, Textile, Real Estate, and Government Affairs. Mr. Garcia has more than 21 years of combined experience as an Attorney and Paralegal.
As a litigator, Mr. Garcia has represented his clients in civil, construction, municipal, and commercial litigation lawsuits, as well as government procurement, and administrative hearings. Mr. Garcia has significant Florida Municipal Law experience due to his prior employment as an Assistant City Attorney, and his current practice working with the City of Miramar and the Broward County Sheriff's Department.
Mr. Garcia was the Assistant City Attorney for the City of Lauderdale Lakes and the Town of Southwest Ranches. As the Assistant City Attorney, Mr. Garcia advised the Town of Southwest Ranches on bid solicitations, procurement matters and other municipal issues. Mr. Garcia also prosecuted code enforcement liens, code violations and participated in various Town of Southwest Ranches and City of Lauderdale Lakes' lawsuits.
Mr. Garcia has also represented various corporations, developers and contractors that conducted business with municipalities throughout the State of Florida. As such, Mr. Garcia was in involved in numerous successful bid protests on behalf of the firm's clients. Most of the successful bid protests were challenges to awards, however, some also involved defending the issuance of an award by a municipality to a client. Mr. Garcia also represented developers and corporations securing land use, zoning changes and variances. Mr. Garcia has prepared and argued numerous property tax appeals with the County Appraiser's office.
Currently in his practice, Mr. Garcia has successfully represented numerous clients in matters regarding Florida Municipal Law, including code enforcement hearing, appeals, and reduction hearings; represented numerous clients in the construction field, including reviewing, preparing and negotiating contracts, as well as litigating construction matters; been involved in real estate matters such as reviewing title, transferring of real estate, reviewing contracts and litigating real estate disputes; and represented several corporations handling all of their legal matters.
The complexities of the various cases have allowed Mr. Garcia to develop his litigation skills to specifically tailor the litigation strategy to meet the nuances of each case. In addition, Mr. Garcia has also drafted various commercial, construction and municipal agreements which has enabled Mr. Garcia to effectively advise his clients regarding the terms of such agreements.

Nova Southeastern University Shepard Broad Law Center, Ft. Lauderdale, FL Juris Doctor, December 2010
St. John's University, Jamaica, New York Bachelor Of Science, Paralegal Studies, May 1997
Municipal Law, Commercial Litigation ; Construction ; Government Affairs and Procurement
City of Miramar – Currently
Broward County Sheriff's Department – Currently
City of Lauderdale Lakes – 9/2013-12/2014
Town of Southwest Ranches-9/2013-12/2014
The Hispanic Vote Pac, Fort Lauderdale,FL
 Current Chairperson
Broward College, Fort Lauderdale, FL
Professor Of Construction Law 
American Lung Assoc.-Turquoise Takeover Task Force, Fort Lauderdale, FL
Committee Member-ambassador
Leadership Broward, Fort Lauderdale, FL
Graduate-class #35
City Of Plantation, Plantation, FL
Education Advisory Board
Broward County Sch. Bd. Supplier Diversity Outreach,Fort Lauderdale, FLAdvisory Committee
Cooper City Optimist, Cooper City, FL
Volunteer Coach